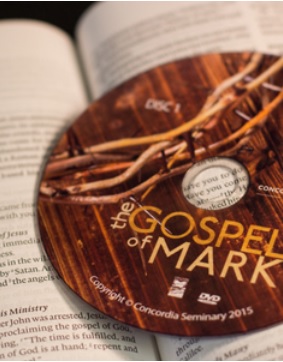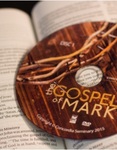 Title
The Gospel of Mark DVD
Publication Date
4-1-2013
Description
For decades, scholars have increasingly placed The Gospel of Mark in an oral context, believing it to be a written document intended to be read aloud to agathered audience. Concordia Seminary's dramatic presentation of The Gospel of Mark is not simply a recitation of the text, nor is it a play based upon it.
Instead, you will hear the text of Mark come alive as never before in an interpretation of the way in which it might have impacted those who first received it.
Unlike the standard assessments of Mark's Gospel that understand it as the earliest, simplest, and least sophisticated of the four Gospels, this presentation proceeds with the understanding that the Gospel of Mark is not only a later document but that it provides a complex and sophisticated account of the life of Jesus, designed for rhetorical impact.
The cast—comprised of LCMS pastors and members of Concordia Seminary's faculty –will enthrall you with St. Mark's words, his images, and his message of the rule and reign of God.
Keywords
gospel, mark, dramatic reading
Submission Type
Bible Study
Scripture References in this Resource (separated by semi-colons)
Mark 1:1 – 1:8; Mark 1:9 – 4:34; Mark 4:35 – 8:26; Mark 8:27 – 10:52; Mark 11:1 – 13:37; Mark 14:1 – 16:8;
Submission Audience
Ministers; Scholars
Recommended Citation
Voelz, James; Meyer, Dale; Zeigler, Michael; Burreson, Kent; Rall, Ron; Schmitt, David; and Hoeltke, Beth, "The Gospel of Mark DVD" (2013). SemPress CD's & DVD's. 1.
https://scholar.csl.edu/spcddvd/1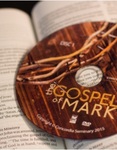 COinS