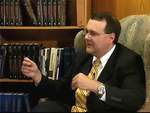 Title
057. What is theological liberalism?
Publication Date
12-7-2009
Description
Dr. Rast responds to the questions "What is theological liberalism?"
Keywords
theological liberalism, moral neutrality, redeeming society, Bible as teaching tool, social work, social Gospel, evolution, transformation of man, optimism in man
Disciplines
Christian Denominations and Sects | Christianity | History of Christianity | Religious Thought, Theology and Philosophy of Religion
Submission Type
Bible Study; Lecture; Sermon Prep
Submission Audience
Laity; Ministers; Scholars
People in this Resource (separated by commas)
Charles Finley, Robert L Rodenbush, Charles Darwin, James Moorhead,
Creative Commons License


This work is licensed under a Creative Commons Attribution-No Derivative Works 4.0 License.
Recommended Citation
Rast, Lawrence, "057. What is theological liberalism?" (2009). American Religious Scene. 57.
https://scholar.csl.edu/americanreligiousscene/57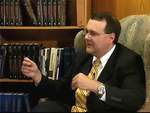 COinS