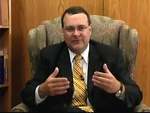 Title
032. Where can we find the confessional texts of various denominations?
Publication Date
12-4-2009
Description
Dr. Rast responds to the questions "What are the formal and material principles of American denominations?"
Keywords
confession, comparative symbolics, Book of Concord, norma normata, informal confessions
Disciplines
Christian Denominations and Sects | Christianity | History of Christianity | Religious Thought, Theology and Philosophy of Religion
Submission Type
Bible Study; Lecture; Sermon Prep
Submission Audience
Laity; Ministers; Scholars
Creative Commons License


This work is licensed under a Creative Commons Attribution-No Derivative Works 4.0 License.
Recommended Citation
Rast, Lawrence, "032. Where can we find the confessional texts of various denominations?" (2009). American Religious Scene. 32.
https://scholar.csl.edu/americanreligiousscene/32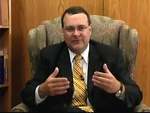 COinS